---
It was a normal night. I got out of the shower, into my pj's and got into bed. Nothing unusual happened and nothing unusual has ever happened before.
I got to sleep and then what seemed light seconds later I woke up in my cold room. And my room was really really cold. And their seemed to be a wind draft going around the room. I sit up and some old lady is sat at the end of my bed knitting
Read more
---
I was attending a not very exciting school. Not much happened. Nothing i'm aware of anyway but I guess somebody else felt the same way because they decided to open a Secret, after school club. The club was called Beast brotherhood. I know for a fact the the word beast can be used as another word for Satan. Anyway I of course I signed up to it. Why would I not, Needed to
Read more
---
This story was in the 1800 when my grandmother told me.
She told me that her biggest fear was being buried alive which I through was unusual but must of had a reason behind it. Ends out their was a reason. The reason was that when she was a young girl, she was attending a funeral and they had a coffin on the back of this trailer Read more
---
One evening I was chilling listening to music , Then all of a sudden my music started to static a little bit then I heard a voice saying "Your next". I just sat there shocked thinking "Did that just happen?". I through I was just tripping out which would be weird as I hadn't done any drugs recently Read more
---
One day I was feeling little down and when I'm feeling down I like to go for walks in the woods so I did... I walked to the local woods and walked the path going off track into the woods to stumble upon a tent. It didnt look to old, it actually looked like it's been put up recently Read more
---
Me and two of my friends decided to go camping up on Dartmoor. We bought loads of snacks, beer, camping chairs and a tent. When we arrived at 19:00, we set up and started looking for logs and sticks to burn. Their was a dodgy vibe Read more
---
o It start off as just a walk, normal walk through the wood but in this current walk it went really foggy really fast. Nothing weird there I was thinking anyway. Thats nature but its just that when it started getting foggy, I started hearing noises. Noises like WOOOO. Now admittedly that can be the tree Read more
---
So it was late 2007 that I had lost my great Grandmother Mary Aldridge, it was a depressing and glum time for the family, we spent a lot of time wondering why, why death had to take such an amazing person, she had died of cancer in a hospital in which I cannot remember, it's now Read more
---
About three years ago my best friend died.He was called Luke. Not long after that my dog Bobby also passed. Real shame. But three years after that in my dream one night. I saw Luke my best mate walking towards me Read more
---
---
Powered by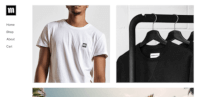 Create your own unique website with customizable templates.