​
It was a Friday afternoon and I've just gotten home from work. not much happened. I put the TV on and put on Pyjamas to go and relax. I sat and played games till like 11 O'Clock. Surprising where time goes. I was going to carry on playing games until something unusual happened. That unusual occurrence was that my TV just randomly switched off with a breeze of cold air. So I went and check the situation. Read more
---
It happened late on a Wednesday night. I was doing a night shift. I was just doing my normal duties of cleaning the store and putting away products when this guy walked in. He was dressed in all black. I went over to the tills to wait around there and making myself look busy. While he did his shopping. He bought Doritos and monster energy drinks. Fair enough I guess so I scanned the items and ask him how his night is going Read more
---
I was spending this Christmas by my self. Family was away and my friends had other plans so I just spent it alone. It wasn't to bad other than the burglary part but we will get to that.
It was Christmas eve where I was sitting on the sofa watching Christmas movies and I decided to open one of the presents. In the family I grew up in, it was always a tradition that you can open one present on Christmas Eve Read more
---
I'm call Hazel. I'm ginger 5'8ft tall 18 year old girl
I work in this little pub in the middle of the city. It's a good little job, Serving drinks and delivering food to the tables. Well this specific night i'm working till 12:15 which is pretty late but their was a good amount of customers in and I didn't want to miss out. Everyone left at the usual time which is 10:00 - 10:30 other
then this one man Read more
---
I use to work as a cinema attendant in the local cinema. It was a fun little job. Easy enough. Just serve people popcorn, sweets and drinks. And after the movie just clean up the mess people left. Normally it wasn't too bad.
However on this specific day was weird



Read more


---
Now my life isn't that bad. I have couple thousands in the bank, I have an "OK" Apartment with only me living inside it. But I wanted more. I want fame and fortune, success and to achieve my widest dreams. Now I've been working on my projects hoping to get somewhere but I never seem Read more
---
Last night was the most frightening of my life. After waking up to the chilling sight of that toy soldier, bitten in half, i found that the window to my bedroom was slightly open. On closer inspection it looked entirely as if the window had been opened from outside somehow. The latches were bent back, out of position as if it had been prised open. From the outside looking in, i could see three small indentations where the unwelcome bastard had used some Read more
---
​So it was a late saturday evening and I was just chilling out smoking weed watching videos and browsing the internet but silly me decided to get the best of me.
I decided to go the next level with browsing by using the deep web.
I have had it installed on my laptop for a while now but never had the nerve to go onto it. But tonight probaly because I was little high, decided to explore the deep web and there was the voice Read more
---
Powered by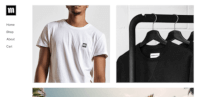 Create your own unique website with customizable templates.