---
Who are the Paranormal Press?! Responsibilities
| | |
| --- | --- |
| The Paranormal Press is a team of people who know a ride range of knowledge in spirits and want to help share as much of that as they can. | I am not responsible for anything that happens to you or anything sort of item. What ever you do is completely up to you and has nothing to do with me. |
---
FAQ


Frequently asked questions


What got you into spirits?
I've always been interested in spirits. Going out hunting for ghost or staying up late looking for ghost and spending hours looking into them. So I just wanted to share my knowledge with everyone else who might be interested in this kind of thing,

I don't want my story posted on here any more. What should I do?
If you don't want your story, video or photo up on this site then please go to the contact page explaining details and the story you don't want on the site.

Plans for the future?
Start a ghost tour in a town or a virtual ghost tour.
Open the online store
Start a ghost show
To build a app
​Write a book
Explain about aliens and alien sightings
Have a monthly subscription

I need someone to do an exorcism?
I'm afraid I can't help you but all you have to do is contact a Priest near you and tell him the situation. He should be able to help.
​
I need to send you a email. How can I do so?
You can go to the contact page and type your message there. That would be the easiest way todo so.

​
Powered by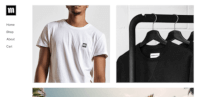 Create your own unique website with customizable templates.