How many sightings have there been?

Well on Oct. 4, 2014, there has been

6,576 sightings

reported throughout the United States in that year.

So add that extra two last months of the year which is 657 sightings a month. the total is 7891. Now that number is a rough estimate. And with today's technology the number had most likely gone up to around 9,357. Again that is a rough estimate. There is no official way of finding out the exact number as a lot of people don't actually report there sightings.

In general their is no exact number.

What does the word "Alien" mean?

Good question. Lot of people think the word "Alien" means green little dude on other planets when it really means "Undiscovered life". So a little bug that has never been discovered by anyone is an Alien.
Do Aliens exist?
Now there isnt exactly proof. It's all beleif and I (The CEO) am a beleiver in aliens. Anyway aliens (Living species) do exist. There is proof. Look at the picture to the right. That is proof that living life does exist?


---
Is every sighting real?
Is every sighting real?
No sometimes people are making these sightings up. They could be really good at Photoshop or video editing. or there is something that looks like a UFO. Lot of footage is actually just a plane in the dark sky...
As you can see with the picture to the left. It says that there is a alien in the picture. The red circle to be exact... It's actually just a pig. But it's cool picture so hats off to them.
---
Alien sightings
Powered by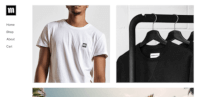 Create your own unique website with customizable templates.