annabelle the haunted doll
​
Annabelle is a doll that was brought as a gift to a girl name Donna. She was at collage and was living with a room-mate name Angie. They noticed that she would move. Nothing creepy at first like the doll would be facing a different direction. But after a while it become very noticeable. Where they would leave the doll on the bed and come home to it on the sofa. Donna and Angie had a friend called Lou and he thought there was some evil and out of place with the doll. The doll actions started to get weirder and Donna would find pieces of paper on the floor written "Help us," they would say, or "Help Lou."
One night Donna returned home to find Annabelle in her bed with blood on her hands. Seemed to be coming from the doll itself. That was when Donna agreed to bring in a medium. Apparently long before their apartment complex had been built, There had been a field on that property and a seven year old girl called Annabelle was found dead in that field. Her spirit remained and when the doll came into the house the spirit latched on to it. Annabelle trusted Donna and Angie and wanted to be safe with them.
So Donna and Angie agreed to let Annabelle stay with them and that was when hell broke loose!
Lou started having bad dream, Dreams where Annabelle was in his bed climbing up his legs and up to his chest to his neck and closing her stuffed hands around his throat choking him out. He would wake up with a pounding head like the blood supply has been cut of to his brain. He was worried about the girls.
A few days later, He and Angie were hanging out, planning a road trip when they heard something moving around in Donna's room. They were worried that it was a break in so Lou crept over to the door listening in. He threw the door open and everything was how it should be. Annabella was off the bed and in the corner. Lou walked in approaching the doll with that feeling indicating someone was staring at you and he spun around to find on one there. Just a empty room and then he felt a sudden pain on his chest. He looked in his shirt and saw claw marks. He knew that Annabelle had done it.
The weird thing was that the claw marks started to heal immediately and just after two days they were completely gone like he never even got scratched in the first place. That was when they knew they needed help and turned to Episcopalian priest who then called in Ed and Lorraine Warren. Warrens decided that is was no ghost and was a inhuman spirit, A demon attached to the doll but they warned that the doll wasn't possessed and that demons don't possess things, only humans. It was only clinging to the doll to make it seem like a haunting and that the target was really Donna's soul.
A priest performed an exorcism on the apartment and the warrens took possession of the doll. They put it in a bag and began there drive home, Ed agreed to stay off the highways because of the concern that the demon might messed with the car while driving at high speeds. And sure enough when they were driving on the back roads, their engines kept cutting off and and power steering kept failing and even the brakes gave them trouble. Ed sprinkled the doll with holy water and the disturbance stopped.
Ed left the doll on his desk and it began levitating which happened a multiple time. Then finally it was laying quiet for a couple of weeks. It just quit then it returned back to it's old tricks and would move rooms. The warrens called in a catholic priest to exorcise Annabelle and the priest didn't take it seriously, Telling Annabelle that "You're just a doll. You can't hurt anyone!" And of course that was a big mistake because on his way home, The priest brakes failed and he was in a horrible accident. He survived.
Eventually the Warrens built a locked case for Annabelle and she sits there till this day and it has seemed to stop the doll from moving around.
​
​She is located at the Warren Occult Museum.
---
---
​SIMPLE LAID OUT FORMAT OF QUESTIONS?
Who is the owner of Annabelle? A girl called Donna was the owner. The current owner is Warren Occult Museum.

Where did Annabelle live and is she currently living now? Annabelle live with a collage girl in a unknown apartment. But is currently at Warren Occult Museum.



---
Movies based on Annabelle
John Form has found the perfect gift for his expectant wife, Mia - a beautiful, rare vintage doll in a pure white wedding dress. But Mia's delight with Annabelle doesn't last long. On one horrific night, their home is invaded by members of a satanic cult, who violently attack the couple. Spilled blood and terror are not all they leave behind. The cultists have conjured an entity so malevolent that nothing they did will compare to the sinister conduit to the damned that is now...
​
---
---
Powered by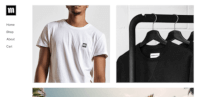 Create your own unique website with customizable templates.