What is black magic
​
Black magic is invocation of an evil spirit for evil purposes. Black magic can be perform evil acts. People who want to hurt someone. That can be bad or good. example could be, He bullied me so I'm going put him through hell or a example where it can be good. He tortured someone and deserved to be punished for it. Or black magic can be making someone else suffer for something they want. So let's say someone really wanted a promotion. The person could make them suffer (possibly death) and they will get the promotion.
---
---
how to do black magic
Find a nice quiet area with small population. A place like the forest or graveyard will do. Then draw a Ritual out wand hewn or any other stick you got, Once you have done that you step into the ritual. Don't let any energy escape while not getting distracted. Once your in your ritual start repeating your spell. The spell can be a chant for fortune or good health. And if your summoning a demon or some other spirit then you have to learn the name for the spell to work.
Once you done that write the spell in your grimoire which is a textbook for all of your spells. Once you have done all of that and have done the spell correctly then you should start seeing results and if you have summoned a demon or spirit then treat it with respect.
​And thats everything. Good luck.

---
What you need?
---
Powered by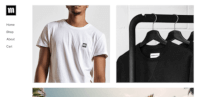 Create your own unique website with customizable templates.