Busby stoop chair
Busby stoop char brings death to anyone who sits in it. Busby was arrested for murdering his father in law 1702. Before his death sentence he asked if he could stop at his favourite pub which he then sat in his favourite chair which he cursed saying that anyone who sat in his chair would soon die. It we remained in the pub for centuries.
During world war two, the pub became a hot spot for the local air force and the chair became a hot seat and people started noticing that the people who sat in the chair never came back.
In 1967 two air force pilots sat in the chair and driving back to the base they crashed into a tree and died. A few years later two brick layers tried the chair out and the one who sat in the chair fell to his death later on that evening.
One time a roofer sat in the chair and the roof he was working on collapsed and a cleaning women accidentally fell into and died afterwards of a brain tumour.
After all of this the owner moved the chair into the basement so no one could sit in it but one day a delivery man decided to sit in it and died later on by crashing his truck. So the owner donated it to the local museum known as
Thirsk Museum​
so no one could ever sit in it again. The chair now hangs 5 feet off the floor
​
It is said that for some time prior to death (time varies in all cases) the person who sat in the chair experiences haunting experiences, including extreme itching, paranoia, hearing things, confusion, items being moved and written warnings on mirrors and walls about the persons imminent death in addition to many other strange happenings.
---
---

SIMPLE LAID OUT FORMAT OF QUESTIONS?
How many people died sitting in Busby stoop chair? It is unknown but it is believed that everyone who sat in the chair died of some course.

Why was the man sentenced to death? He killed his father in law with a hammer.



---
locations
The Thirsk museum which the chair is currently at. The chair is hang off the floor so no one can sit in it.

​The addreas to this museum:
14 - 16 Kirkgate
Thirsk
North Yorkshire
YO7 1PQ


---
The busby stoop inn is the pub which the chair killed many of its victims. Who then donated it to the local museum.

​The addreas to this pub:
Busby Stoop Road
Thirsk
North Yorkshire
YO7 4EQ
​
---
---
Powered by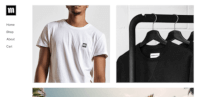 Create your own unique website with customizable templates.