What is a Ritual Cult?
A Ritual cult is when you contact or even summon a demon or the devil. Which you can then do what you need to do which could be selling your soul, just getting in contact with him or even asking him for some advice or even making some trades. What ever your doing. Be very careful! And don't do it to waste time or you will regret it.
---
How to do a Ritual cult?
First off find a remote place away from people or anything that will disturb you. Draw out a pentagram out in a nice remote place with salt or chalk. Then Light some candles on each corner of the pentagram.
Do your thing which can be worshipping, doing a trade, a request. Just be careful of whatever your doing. Now you won't summon the devil as the devil. You will summon him as a spirit. You wont see him but you will definitely feel him.
​To end the ritual
---
This is what a Pentagram looks like. A circle with a star with 5 points. When in use. make sure your put candles on each
​point of the star.
​
---
Pros

$$$
You can get what you want
No more guilt
Peace
Contacting the devil
Making trades



Cons

Possibly losing your soul
Spending all eternity or quite a bit of time suffering in the afterlife
---
Powered by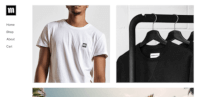 Create your own unique website with customizable templates.