the exorcism of emily rose
​
She was a young girl possessed by demons and had to have many exorcism. Her family was devout catholic, She had a normal childhood in the village in Bavaria.
She began having seizures during the night, Which stated her staying in the hospital and her being diagnosed with grand mal epileptic seizures.
During her stay in the hospital she would often see demonic faces and often during her daily prays. Also hearing voices telling her she was damned. She was getting worse and more depressed. The doctor gave her medication, Anticonvulsant.
Here where it really starts getting strange, Not that should could help, She had a demon in her. She began self mutilation, Would bite family members, ate flies, coal and spiders and bit the head off of a dead bird at one point. She would rip her clothes of, bark like a dog for day and would urinate on the floor then lick it up.
During that she would destroy religious symbols, rosaries, crucifixes and paintings of Jesus.
After five years of this, Their parents started seeing many priest and requested an exorcism.
On September 1975, Josef Stangl, The Bishop ordered an exorcism and Pastor Ernst Alt and Father Arnold renz were given the assignment. The exorcism began in September and finished in June 1976. That ten months. They were performed once or twice a week and continued for hours. During these she would have strang attacks and had to be chained down.
Her health began to deteriorate, She refuse to eat saying that the demons wouldn't let her eat. She also ruptured both her knee caps from performing 600 genuflections which is the process of dropping your knees repeatedly.
After all of this she wrote a letter to the priest to stop the exorcism beig told of the Virgin Mary of two choices. One was to have freedom from the demons or two to havethe possession continue for a while longer to show the powers of demons to the whole world and save souls.
She predicted her death which was July 1st, 1976. The day she predicted that should would pass away and that is the day she went to sleep restfully without any demons and never woke up.
Both her parents, the Pastor and the Priest were all charged with negligent homicide and the trial started in march 1978.
She was exhumed and was buried only 100 feet away from where she lived.
---
---


SIMPLE LAID OUT FORMAT OF QUESTIONS?
Is Emily Rose based on a true story? Unfortunately it is based on a true story.

How did she get possessed in the first place? It's unknown on how it happen. She could of been chanting, Using Ouija board or evening to get the spirit to enter her body.



---
Movies based on emily rose?
​
The Rev. Moore (Tom Wilkinson) is prosecuted for the wrongful death of a girl thought to be demonically possessed, because he administered the church-sanctioned exorcism that ultimately killed her. Prosecuting attorney Ethan Thomas (Campbell Scott) contends that the young woman, Emily (Jennifer Carp
enter), suffered from schizophrenia and should have been medically diagnosed. Meanwhile, defense lawyer Erin Bruner (Laura Linney) argues that Emily's condition cannot be explained by science alone.
---
---
the exorcism of Emily rose movie trailer
---
Powered by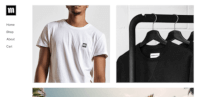 Create your own unique website with customizable templates.