What is a exorcism
What is a exorcism? Well A Exorcism is when a priest gives an attempt to a possessed person to get the demon or spirit out of their soul. A lot of the time they succeed and sometimes they don't. They exorcism could take from a couple of hours up to days or even months. Obviously there are breaks in-between.
---
How to do a exorcism
​
​
Now you can't really do an exorcism on yourself but if you believe in Jesus or god then the best you can do is pray to Jesus. Just pray to get rid of the demon inside of you, This would only really help if you were still vaguely in control of your body, if not its up to someone else who follows the path of Jesus (a preist for instance) to free you from the demon's clutches, the item most known for destroying a spirit is holy water.
---
---
​

We appreciate every piece of information that is sent in.

And we will do our very best to answer every question.

FaQ?

First sign of needing a exorcism?
Speaking another language, seizures, twitching, feeling depressed, anxiety, lonely, feeling ill, feeling run down, having powers that you didnt have before.
​How many exorcism happen a year?
It is in the thousands but their is no exact number. These kind of things are normally kept private.
Powered by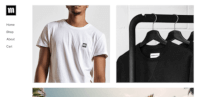 Create your own unique website with customizable templates.