Equipment you will need
How to do ghost hunting? That's a good question and a question that is a lot more confusing than it should be, So I have written down the basics for ghost hunting.
Starting of with the equipment to why you need the equipment followed by a simple step by step todo list.
​I hope you enjoy!
---
---
Here are some cameras and videos cameras if you want to buy one.
---
---
---
---
Where to start on ghost hunting?
Step one:

Make sure you have all of your equipment. Above shows all of the equipment you will need along with some links to some stores.

Step two:

Finding a location? Probably one of the hardest task! But a little research will eventually find you a haunted location! Or you can go to our

Locations page

and find some popular and famous places and adventure their.

Step three:

Making a crew! You should always bring at least one other person, But make sure you don't bring to many people. No one likes a crowded place! You should always bring one other person for help, extra eyes and ears.

Step four:

Get out and explore! Go to your chosen location and have fun!

Tips!

It's a good idea to bring a first aid kit.
Spare batteries can be helpful
Make sure your wearing decent clothing and good footwear
A spare torch can come in handy​
Best respectful to the spirits and the home of the spirits.
---
Powered by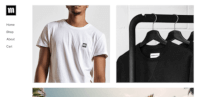 Create your own unique website with customizable templates.