Here you can find out how to have the best haunted party you can have
You can find out what festivals we will be hosting.
---
Cocktails
The Risen from the Grave Cocktail

​INGREDIENTS

3 oz. Absolut Citron vodka
2 oz. St. Germain
1/4 oz. strawberry puree
Strawberry and mint leaf (for garnish)

DIRECTIONS

Combine the vodka and St. Germain in a cocktail shaker filled with ice. Shake.
Pour strawberry puree into the bottom of a martini glass. Top with the vodka-St. Germain combination.
Garnish drink with a strawberry and a mint leaf.
---
Sweet Poison Cocktail Recipe

​INGREDIENTS

1 oz. light rum
2 oz. coconut rum
1 oz. Blue Curacao
pineapple juice
Pineapple wedge (for garnish)

DIRECTIONS

Combine both rums and Blue Curacao in a cocktail shaker filled with ice. Shake, then pour into a cocktail glass.
Fill the rest of the glass with chilled pineapple juice. Garnish with a pineapple wedge.
---
---
snacks
Zombie fingers

INGREDIENTS

250g stoned dates
100g dark chocolate, chopped
3 tbsp smooth peanut butter
3 tbsp porridge oats
flaked toasted almonds

DIRECTIONS

Tip all the ingredients except the almonds into a food processor and pulse until you have a rubbly looking mixture.
Line a tray with baking parchment and mould the mixture into fingers, then lay them on the tray. Press an almond 'fingernail' into the end of each finger and place in the fridge to harden for at least 1 hr. Serve poking out of a bowl.
---
Frozen banana ghosts

INGREDIENTS

200g bar white chocolate (supermarket own brand Belgian is good), broken into chunks
4 medium-large, ripe bananas
85g desiccated coconut (you won't use it all)
handful dark chocolate drops

DIRECTIONS

In a small bowl, gently melt the chocolate either in the microwave – in short bursts on high or over a pan of simmering water (make sure the bowl isn't touching the water). Set aside for a moment while you get the bananas ready.
Peel the bananas, cut in half, and push a lolly stick into the middle of each piece. Spread the coconut out in a shallow bowl. Line a large baking tray with baking parchment, and make sure there is room for the tray in the freezer.
Using a pastry brush, coat a banana half in chocolate, letting excess drip away. Sprinkle with plenty of the coconut until coated, then set it on the prepared sheet. Now add two chocolate eyes and a mouth, and if you like, cut a few little eyebrows from the chocolate drops too. Freeze the lollies for at least 4 hrs, and up to a week.
---
Slime bug cups

​INGREDIENTS

4 x 135g packs lime jelly
a selection of animal and bug sweets (see tips, below, for our selection)
2 x 154g packs Oreo biscuits

DIRECTIONS

Make up the jelly following pack instructions. Pour a third of the mixture into 12 small glasses or plastic pots. Add a couple of bugs to each pot, then leave to set in the fridge, keeping remaining jelly at room temperature.
Once set, add more bugs to each container (lean some against edges, so they stick out the top). Pour over a third of the jelly and leave to set in the fridge. Repeat with remaining bugs and jelly.
For the soil topping, place cookies in a plastic bag and, using a rolling pin, bash into crumbs, then tip onto a plate.
Just before serving, sprinkle a layer of soil over each set jelly, then top with a mushroom, a slug and some ants or your choice of creepy crawlies.
---
Things to remember when having a good party

Have good music
Snacks
Entertainment
Make sure everyone is having fun
---
Powered by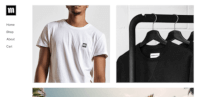 Create your own unique website with customizable templates.