How to use a Ouija board
​
​
First you need a Ouija board. There needs to be two people playing with it to work. And of course you need the right atmosphere, Night time is perfect. And adding candles and turning all electric lights off is recommended.
When playing. The two people should sit facing each other keeping physicle contact like knees touching or holding hands. It can be anything. And the board should be in between them on any FLAT surface or even on there knees.
When playing you should gently rest your fingers on the edge of the planchatte which is a bit like a upside down shot glass but relatively smaller. You should be moving the planchette side to side. Then letting it guide to the answer once a question has been asked.
Now you need to ask it respectful questions. Don't expect long answers , Mostly yes or no. Do not I repeat do not play with a Ouiji board for fun, its a serious and deadly game.
Once you are done make sure you say good bye
---
---
How to make a Ouija board?
| | |
| --- | --- |
| You can get a piece of paper and write in marker "Yes" in the top left corner and "no" in the top right corner. Then write the alphabet in the middle of the paper and numbers from 1 to 9 with 0 on the end and write goodbye on the bottom of the board. Once done with the paper Ouija board and after saying good bye. Rip the board up. | |
---
What is a ouija board?
A Ouija board is a flat piece of wood with a answer "Yes" in the top left corner and the answer "No" in the top right corner. It will have the alphabet in the middle with a row of numbers from one to nine with zero after the nine. And then "good bye" in the middle of the board on the bottom.
---
Dangers of using a ouija biard
Getting possessed
Letting Spirits into your property
The shot glass or planchete will spin in a circle motion if you have encounter a evil spirit. If that happens, nicely say go away.
Powered by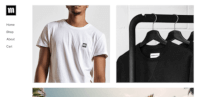 Create your own unique website with customizable templates.