What do we need your help with?!
We need your horror storys!
As you can see we have got a stories page which has 5+, 12+ and 16+. It's your choice which page of storys you read but that hole point is that we also want share storys which children can read. Because no 5 year old wants to be in bed with the fear of a dripping bloody body in the wardrope thinking it was the tabs downstairs...
As you can see to the right that our bookshelf for each page is looking father empty and that would be because we are a new website which opened in 2016!
---
Powered by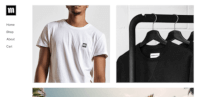 Create your own unique website with customizable templates.