How not to get posessed?
This can be from playing with a Ouija board, Ghost hunting or even just walking through a haunted mansion which is unlikely to happen.
First off. The way alot of people get possessed is playing with Ouija boards. Make sure you play with the game correctly and don't ask it stupid questions.
It helps if your strong and not sensitive meaning that the demon is going to attack you and you gotta show who is boss of your body. Keep in mind that you may feel rubbish when doing a activity with spirits. Demons are going try get you down so they can slip inside you.
---
---
What is being posessed?
Being possessed is when a demon or spirit gets into your soul and takes over your body. In some cases this can be very mild up to really severe which could lead to having an exorcism.
---
FaQ
Can anyone get possessed?
Yes, Any gender of any age can be possessed.
Can demons leave by themselves?
They can. They become weaker the more you grow to the lord or you can break the demon legal rights.
Can I or someone be possessed without knowing?
Anyone could be possessed without knowing it. Sometimes the Demon doesn't do much that is very noticeable or even actually does some good to the persons life.


---
signs of being possesed
Bad taste in the mouth
low energy
Irritation in the eyes
Dry mouth and lips
Oily skin
voices in your head
impulsive behaviour
memory problems
rashes
mood swings
headache
​weight gain
aching anywhere on the body
loss of appetite
poor concentration
Anxiety or Depression
levitating
speaking in different language
no longer in control of your body
muscle spasm
seizures

We appreciate every piece of information that is sent in.
And we will do our very best to answer every question.
What POSSESSED looks like
Powered by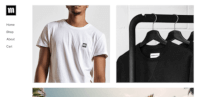 Create your own unique website with customizable templates.