robert the doll
​Robert the haunted doll is a little boy dress in a sailors suit holding his toy which is a toy dog. He likes to be called Otto. He is over 100 years old and lives in the Fort East Martello Museum. The original owner was Robert Eugene Otto which was given to him as a birthday gift from his grand father who brought it out in Germany.
Odd occurrences began when Robert and Otto grew up. Occurrences such as him appearing and reappearing in windows which children of the local school have said to happen which made the children take a different path the avoid that house. People also complained about hearing footsteps and giggling through out the house. while couple of people have said that Robert's expression would change. Going along the fact Robert would move around the house by him self.
This all carried on when a person named "Myrtle Reuter" brought the house along with Robert who then donated him to the musuem which people now flock to, to see Robert leaving him present such as money, sweets, letters and joints.
---
---
simple laid out format of questions?
Who was the original owner?
Robert Eugene Otto was the original owner and after him it was
Myrtle Reuter who brought the house along with Robert.
What supernatural occurrences did Robert cause?
School children have said that they would see him in the windows appear and reappear. Visitors to the house have said that they could hear footsteps in the attic along with giggling while other people have said that Roberts expression have changed.
​How many lives have been taken by Robert?
Where did Robert live?
In a house called "The Artist house"
Where does Robert currently live?
He currently lives in a Museum called Fort East Martello Museum
Does Robert the doll have social media?
Yes he does infact have a facebook page
CLICK HERE TO SEE HIS FACEBOOK
---
Movies based on robert the haunted doll?
​
After Paul and Jenny part ways with their sinister housekeeper Agatha, the disgruntled former employee gives a vintage doll called Robert to their son Gene. Soon after Agatha's departure, strange events begin plaguing the household. Furniture is vandalized, objects are thrown around and maniacal giggles echo through the house in the middle of the night. But nobody believes Gene when he claims Robert is to blame for the disturbances. Paul and Jenny consider the possibility that a supernatural force has taken over their home. But as the occurrences escalate they discover that it's not the house that's haunted... it's the doll.
---
---
The trailer of Robert the doll
---
Powered by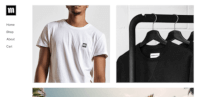 Create your own unique website with customizable templates.