We have gathered some text messages. But no ordinary text messages! These are some of the scariest text messages ever!
---
Here you have a person who is looking for a wanted man. "Opps!" I would say it happens to the best of us but not in a scenario like this...
---
This here is a pervert texting a girl he is spying on. She wasn't having any of it.
Just to add. She told me that she blocked him and reported him to the police and I wasn't told what happen to him after that.
---
Count Down to death! Apparent this guy started texting a countdown for a mission to be done. I think he got the wrong number!
---
This one is pretty scary and pretty serious. This girl was home alone (AGE 17) when someone started knocking on her door very furiously. It was so furious that she was too scared to answer so she texted her dad.
She called the police as her dad told her to do so. But it was unfortunately too late. As the dad was on his way home, When he showed up. the police was searching the property to find nothing. The dad was told that the house had been forced open and no one was in the house.
​The police tracked the number to the location and the daughter was found.
I was told that the daughter was found safe and the kidnapper is in prison.
---
So what did you think of all of that? Pretty crazy aye!
Powered by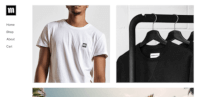 Create your own unique website with customizable templates.