We have written out this blog telling you what the scariest or weirdest things ever found in cinemas are. There are some strange things found as you are about to read.
​Hope you enjoy it!
Bodys
Finding body parts is one thing. But imagine finding a human body. Well that has happened before. Couple times. Ether from someone having a heart attack up to someone being murdered.
In one incident a man was found with a choke mark around his neck like someone strangled him.


---
---
Body parts
This person actually submitted a story about his time working in a cinema and finding a set of human fingers. You can
click here
to read it
Pretty much A person was cleaning the theatre out after a movie to find a set of human fingers lying on the ground. He instantly called the police and let the police take control.
Pretty horrifying find.
---
---
Urns (Human ashes)
Yup! You read that correctly. A urn (Human ashes) has been found in a cinema.
It does seem a bit strange to bring a Urn to a movie theatre to watch a movie. If the person passed away before he could see a movie that they really wanted to see and another person bought his ashes with him to watch that movie. Who knows... But a urn is a strange find.
---
---
Murder weapons
This one is a hard one to find out as their is no information online, however I know someone who told me about a bloody knife with a notepad full of names... which sounds like that it might be a weapon so they called the police and the cinema gave access to the CCTV for the police and the police toke the notepad and knife with them. No more was heard.
---
---
Drugs
Some people want todo drugs while watching the movie... Fair enough right? Well it's not fair enough when they decided to leave the rubbish behind at the cinema. It's not exactly a pleasant sight and cleaning up drugs can be a big hassle. And it's dangerous, simply because children might think it's candy and eat it or anyone might pick it up or pick up the injection then prick themselves to then get seriously ill.
​Don't do drugs in a public area! Not cool...


---
---
Human waste
Vomit, Urine,,, poop!
Could go from someone not wanting to go to loo and ends up having an accident or purposely doing it because who doesn't want to stop watching a movie. But as we all know, it's not pleasant.



​
​I did not even dare to put a picture of human waste...
---
---
Condoms
This is a pretty common find believe it or not... Yer nearly every other cinema will find condoms. If someone treated them self to a poshie (posh W**k) or even had sex. It's never, ever a pleasant find, finding someone else condom...
---
---
Blood!
Blood has been found many times in cinemas. Blood is a lot more explainable then some other stuff. And when you work in industry like cinemas then you are normally trained to clean it up.
​Normally it's only small amount of blood from cuts but if it is an excessive amount of blood than it would be reported to the police. Again if it is a excessive amount then the cinema team won't have to clean it up. The police will bring people in to clean it.
---
---
Well what did you think of that? Some of the things found can be pretty weird right and others can be a little more explainable but still rather intresting.
If you enjoyed this than make sure you stay updated with our social media Facebook, Instagram and YouTube!
Just scroll the page down a little to find the links. Enjoy!

​
Follow our social media to stay updated!
Well what did you think of that? Pretty insane right? Well because you enjoyed it so much why not follow us on our amazing social medias page?
Powered by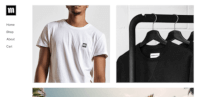 Create your own unique website with customizable templates.