It's that time of the year again! HALLOWEEN!!! So much fun but sometimes you just never sure what you should do for Halloween as you get older. Well I'm here to help you to decided on what your going to do this Halloween!
---
Party!
Why not spend your Halloween partying! You could contact some friends or family to see if their having a party or You can easily go online and look around in your local area for partys or raves going on! It's a fun way to spend your Halloween and most of the time, these partys are dress up which is awesome!
---
---
Adventure
Why not go and adventure in your woods, abandoned building or a haunted place. You can do this with friends or without friends. It's up to you. Eather way it's almost always terrifying exploring places at night. HAVE FUN!
---
---
Trick or treating
You could go Trick or treating with your children or you could volunteer to babysit your friends or family's children and take them out trick or treating. With the parents permission that is. Trick or treating is always fun!
---
---
Scream park
Scream parks are always good fun. Especially on Halloween. If you don't know what a scream park it then I'l tell ya. It's a spooky building or maze which you walk your way through and their are Monsters, Ghost and sometimes Zombies jump out on you scaring you!
---
---
Haunted tour
Most towns and city hold a haunted tour. They are basically tours of the most haunted places within your area! It can be very interesting and slightly spooky as some tours like to have characters jump out on people
---
---
Ghost hunting
Why not go ghost hunting with some friends or a team​. It's a good way to spend Halloween! And it's definitely spooky. You never know, you mght end up speaking to some spirits.
---
---
Movie Spree
---
---
Have Fun And Stay safe!
What ever you decided to do on Halloween, Make sure you have fun!
While also staying safe. Halloween can be dangerous like every other Holiday.
---
Follow us on Social Media!
Thought our blog was awesome! We thought so too! You know what else is awesome. Our social medias! Follow us. You'll have loads of fun
Powered by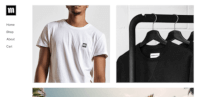 Create your own unique website with customizable templates.