what is witch craft?

Witch craft is magical skills and abilities that are able to be exercised individually by different groups. Even by a person with the necessary esoteric secret knowledge. It can be bad or good or even both.
---
How to do witch craft?
First off, make sure your magic tools are all charged up meaning letting your items sit in the moon light to re-energise and to be cleansed. If your don't then the items will get negative psychic energy.
Find a area of your choice. This can be anywhere from your bedroom up to the forest. Along if you will be undisturbed then you will be fine. Once you found a place to do the witch craft then meditate for a couple of minutes so positive energy is invited into your circle. After that, light some candles and prepare other objects that are necessary for your ritual.
If other people are their then hold hands and complete the cleansing together.
Draw out your ritual which can be made from anything you want. Candles, chalk, sticks, rocks, etc. Along if it is stable. You do have to have the candles. The circle must also contain the four coordinates of each direction. North, South, East and west. And have element on each direction. A handful of earth, A glass of water, the fire of a candle and Pile of rocks. The elements are your choice.
After you have done that. You have to cast the spell. So welcome the elements and deities that you are invoking and state the reason for your ritual out loud. Raise and release the energy that you are invoking. You will then contact the unseen world of energies and spirits. once you contact then energies you have to contact them safely.
​Once you have done that, make sure you close the ritual and make sure you thank everything once you have done.
---
What you will need?
A wand
Mortar and Pestle
Herbs of your choice
Miniral spirit and salt

---
Powered by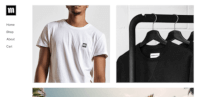 Create your own unique website with customizable templates.